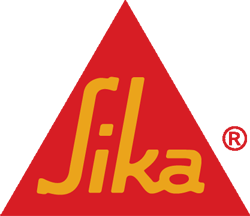 Concrete curbs and coves are required under CFIA Plant Construction Guidelines. Curbs protect your walls from damage, and coves provide a cleanable floor to wall junction.
Epoxy and polyurethane finishes can be applied to floors, curbs, and coves to provide wear resistance and a non-slip surface.
Since its foundation in Switzerland in 1910, Sika has established itself as an international leader in construction chemicals with manufacturing facilities and distribution centres in more than 70 countries around the world. In keeping with Sika's commitment to renewing and improving its products, systems and procedures on an ongoing basis, its manufacturing facilities around the world are ISO certified — to ensure that its high standards are consistently maintained. Sika is recognized as the undisputable benchmark for quality for a wide range of construction products, including:
Concrete Restoration Products
Grouts and Adhesives
Structural Strengthening Systems
Joint Sealants
Moisture Protection Systems
Surface Hardeners
Industrial and Architectural Flooring
PurCem® 19N: Polyurethane concrete flooring, trowel-applied, slip-resistant
Withstands thermal shock and thermal cycling
Superior chemical-, impact and abrasion-resistance
Medium- to heavy-duty applications
6 mm to 9 mm (1/4" to 3/8") thickness
Trowel application
Slip-resistant finish
Heat-resistant to 115˚C (240˚F)
Can be applied over partially-cured concrete slabs (<10% moisture); full 28-day cure time is not necessary
Minimal maintenance costs, superior life-cycle cost advantage over tile
Integral cove base (using Sikafloor® 29N PurCem® detailing and coving mortar)
CFIA-approved for use in food and beverage processing and handling areas.
Ideal for the following environments:
Beverage processing plants and distilleries
Chemical processing plants and refineries
Containment areas
Dairies and milk processing facilities
Food processing facilities
Freezers and coolers
Fryer areas
Institutional and commercial kitchens
Heavy-duty manufacturing facilities
Meat, fish and poultry packing plants
PurCem® 21N and 29N: Polyurethane concrete flooring self-levelling, smooth
Withstands thermal shock and thermal cycling
Superior chemical-, impactand abrasion-resistance
Light- to medium-duty applications
4.5 mm to 6 mm (3/16" to 1/4") thickness
Self-levelling application
Easy-to-clean, smooth finish
Heat-resistant to 100˚C (212˚F)
Can be applied over partially-cured concrete slabs (<10% moisture); full 28-day cure time is not necessary
Minimal maintenance costs, superior life-cycle cost advantage over tile
Integral cove base (using Sikafloor® 29N PurCem® detailing and coving mortar)
CFIA-approved for use in food and beverage processing and handling areas
Ideal for the following environments:
Bakeries
Clean rooms
Laboratories
Medium-duty manufacturing facilities
Powder production rooms
Printing facilities (inks/dyes)
Pulp and paper processing plants
Warehouses